Maldon U3A - Maritime Group Trip to Norfolk
3rd - 6th September 2018
I have recently returned from another great trip with the Maritime Group. This time we were visiting Norfolk, staying at Wensum Valley Hotel and Golf and Country Club, just outside Norwich.
On our way to the hotel we had two organised visits. The first was to Ickworth House and garden, Suffolk which included a' taster visit' to the house and the history of the Hervey family. After this we could have lunch and revisit the house and gardens.
Our second visit was to St. George's Distillery, Roundham. Here we were split into groups and given a comprehensive tour of the distillery including its history, not forgetting some free samples and opportunity to buy some of their wares.
We arrived early evening at the hotel and had time to settle in our rooms before meeting again for dinner. Throughout our stay members of the group were impressed with the quality of the food and the friendliness of the staff.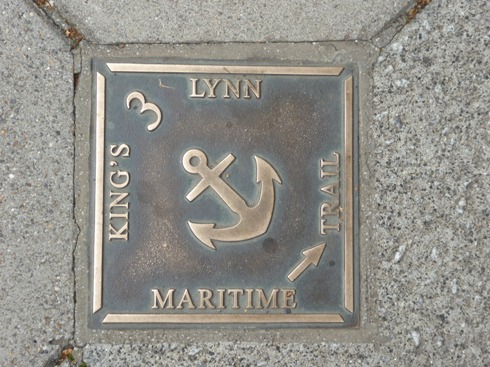 Next morning, we left just after nine to visit Langham Glass, Fakenham where we saw an interesting glass blowing demonstration. We then had a Blue Badge guided walking tour of Kings Lynn. I found this very interesting, worth a private visit sometime in the future. From here we travelled to Sandringham. Here we could have lunch, visit the house, garden and museum at our leisure.
Our third day started with a steam train ride from Aylsham to Wroxham then a garden visit to Hoveton Hall. The weather was a bit drizzly, so some people retreated to the garden cafe. The garden has two special features a walled garden with a 'spider styled gate' and a grade two, listed glasshouse. In the afternoon we had a two-hour boat ride on the Broads from Wroxham, with an interesting commentary. To complete a very full day we had a Blue Badge guided coach trip around Norwich.
Thursday was our coming home day but packed with different visits. Firstly, we visited the restored, Norfolk Wherry 'Maud'. We were given a short talk about its history then a visit to the 'hold' area and living quarters. Next, off to Great Yarmouth to visit the 'Time and Tide' Museum, have a conducted tour of "Lydia Eva" a restored herring fishing boat and visit the Nelson Museum! All of which were very interesting. No wonder I nodded off on the way home!
We arrived back in Maldon at the planned time. Thanks to Malcolm, Alan, their wives and Phil our driver for such an interesting and enjoyable holiday. In my past life I only had to book day visits for children so know what goes into organising them. To organise a trip such as ours for nearly forty people takes real dedication.
Jan Brown
---
Click here to go to the top of this page

This page opened in a new window. Close this window to go back to the Maritime Group's page.

Last revised 2nd October 2018
---
---